200 låtar – som alla är ➕➕➕➕➕
Publicerad:
Uppdaterad: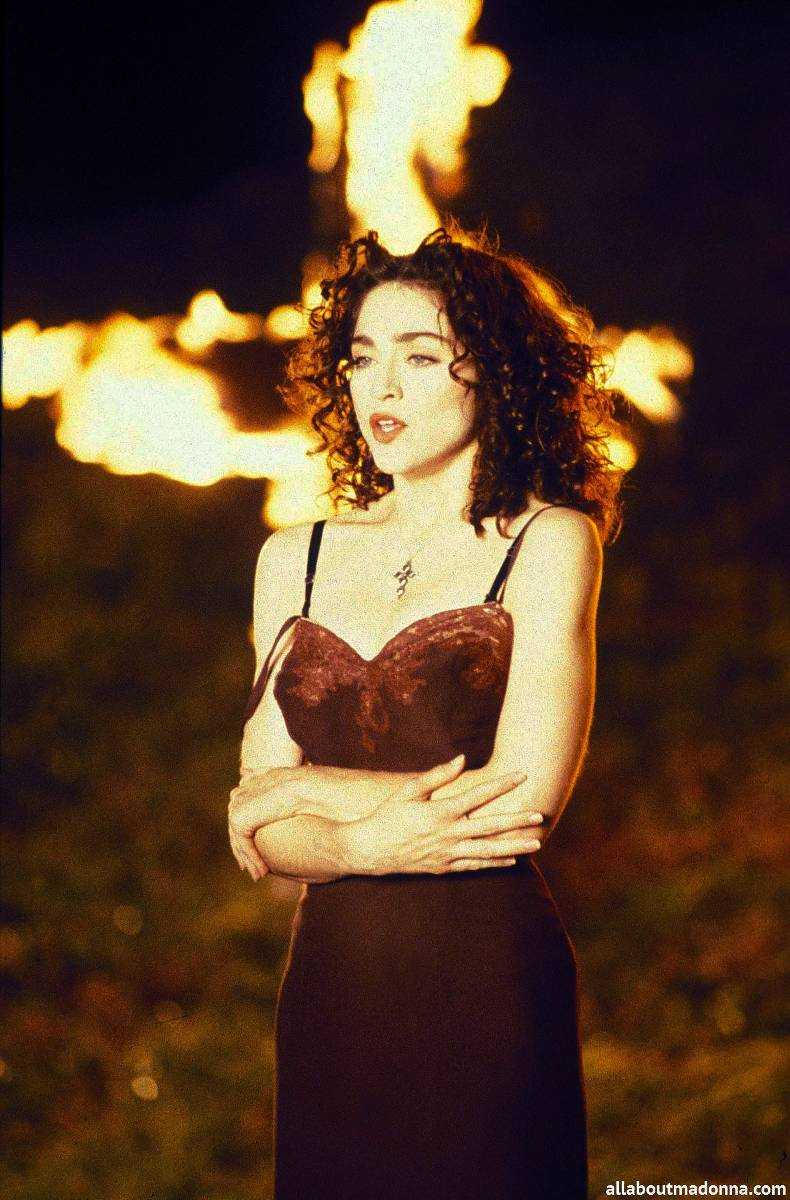 ÄR FEM PLUS Madonnas "Lika a prayer" finns med på Virtanens lista.
NÖJE
Jag ägnade veckan åt folkbildning:
En Spotify-lista med 200 pophistoriska klassiker åt Alex Schulman.
Vilket Schulman struntade i – men Markus Larsson fick förstås feber.
Min ickenördiga kollega Alex Schulman bad mig på Twitter om tre -låtar för han ville lära sig lite om musik, något han aldrig intresserat sig för, sa han.
Det är ju en omöjlig uppgift att bara välja tre så han fick Håkan Hellströms "En midsommarnattsdröm" och sedan de två längsta fempluslåtarna jag vet ("Highlands" med Bob Dylan och "Summer­time in England" med Van Morrison, bägge över 15 minuter) men … det blev dödstyst.
Inte ett enda tweet-tecken.
Jag insåg att om jag ska lära Alex musik så går det inte att nörda.
Till sist blev det en Spotifylista med 200 -låtar med 200 olika artister som alla bör kunna älska. Inga konstigheter, bara bedårande låtar, hits! Mer indie än The Jesus and Mary Chains "Just like honey" blir det inte.
Notera: 200 låtar med 200 olika artister. Utan den regeln hade det varit urenkelt. Nu pulade och pillade och svettades jag bland alla valmöjligheter och genast fick förstås min nördige kollega Markus Larsson olika former av spader medan listan växte fram.
Varför valde jag "And it stoned me" i stället för "Crazy love" om det nu ska vara en grundkurslista? Och är inte U2 :s "One" lite väl, eh, enkel? Och hur blev Antony & The Johnsons baskurs plötsligt? Och vem mer än jag och Per Bjurman har lyssnat på "Mississippi" med John Phillips de senaste 30 åren?
– Men att du valde "Back in your arms" med Bruce Springsteen, den hade jag också valt! Och REO Speedwagon, du är sååå sjuk, det är bedrägeri! Och Mr Mister? Fast, fan, de ÄR ju ruskigt bra, frustade Markus febrigt och rev sig i håret och sprang till sin dator och började med en alternativ lista.
Den skriver Markus om i morgon, jag gissar att det blir "School of rock 2 – fortsättningskursen". Han utgår från min lista i varje fall, det ska bli urspännande.
Listor alltså, aaaaah, det är galet. Vi eviga pojkar som älskar våra listor, våra blandband, våra brända cd:s och numer våra Spotifylistor.
Det blev mycket snack på Twitter och i skrivande stund prenumererar roligt nog hela 1 393 personer på "School of rock: 200 -klassiker". För en 20-åring är kanske 190 av låtarna okända, medan en musikintresserad 60-åring nog tar 150 låtar i ett popquiz.
Frågan är: Finns det någon popnörd som kan alla låtar?
Svar: Garanterat. Lika garanterat som att den personen mycket sällan fått ligga.
I vilket fall: Listan är gold, Jerry, gold! Det tycker åtminstone jag – och Markus.
Det roliga är att Alex Schulman, som initierade hela den här listfesten, som fått "School of rock" i gåva av mig – den är ditt påskägg, Alex! – inte sagt ett knyst.
Jag vill veta vad Alex tycker, men han sitter väl fortfarande och lyssnar på "Absolute music 54".
Lyssna på Virtanens "School of rock: 200+++++klassiker" på Spotify - Klicka här!
Här är låtarna
Abba: Knowing me, knowing you
Ace Frehley: New York groove
Adele: Someone like you
Al Green: Tired of being alone
Alicia Keys: Empire State of mind (part II)
America: A horse with no name
Annie Lennox: No more 'I love you's
Antony & The Johnsons: Fistful of love
Aretha Franklin: Spirit in the dark
The Band: It makes no difference
The Bangles: Manic monday
Beenie Man: Gospel time
Bill Withers: Lean on me
Billy Bragg: Goalhanger
Billy Ocean: Red light spells danger
Björk: Venus as a boy
Blondie: Maria
Bob Dylan: Just like a woman
Bob Luman: Let's think about living
Bob Marley: Redemption song
Boston: More than a feeling
Broder Daniel: Shoreline
Bruce Springsteen: Back in your arms
Bryan Adams: Summer of '69
Candi Staton: Mr. and mrs. untrue
The Cardigans: You're the storm
Carly Simon: You're so vain
Carole King: You've got a friend
Cat Stevens: The first cut is the deepest
Charlie Rich: Feel like going home
The Chi-Lites: Oh girl
The Clash: Train in vain
Coldplay: The scientist
Cornelis Vreeswijk: Sjuttonde balladen
Creedence: Lookin' out my back door
Crowded House: Weather with you,
Damien Rice: The blower's daughter
Daryl Hall & John Oates: Rich Girl
David Bowie: Young americans
Debbie Harry: French kissin' in the USA
Desmond Dekker: Israelites
Dexy's Midnight Runners: Come on Eileen
Diana Ross: My old piano
Dion: (I used to be a) Brooklyn Dodger
Dire Straits: Sultans of swing
Dixie Chicks: Not ready to make nice
Dolly Parton: I will always love you
Don Henley: The boys of summer
Dr. John: I walk on guilded splinters
Dusty Springfield: You don't have to say you love me
The Eagles: Take it easy
Eldkvarn: Alice
Elton John: Tiny dancer
Elvis Costello: Alison
Elvis Presley: Suspicious minds
Emmylou Harris: Tougher than the rest
Eric Clapton: Wonderful tonight
Erma Franklin: Piece of my heart
Etta James: I'd rather go blind
Eurythmics: Thorn in my side
Fleetwood Mac: Seven wonders
The Four Tops: I can't help myself (Sugar pie, honey bunch)
Frank Sinatra: That's life
Freda Payne: Band of gold
Fugees: Killing me softly with his song
George Jones: He stopped loving her today
Gladys Knight & The Pips: Midnight train to Georgia
Glen Campbell: Rhinestone cowboy
Grace Jones: Pull up to the bumper
Graham Parker & The Rumour: Fool's gold
Gram Parsons: Return of the grievous angel
Guns N' Roses: Mr Brownstone
Harry Belafonte: Abraham, Martin And John
Harry Nilsson: Everybody's talking
The Housemartins: Five get over excited
Håkan Hellström: En midsommarnattsdröm
The Isley Brothers: Summer breeze
J.D. Souther: You're only lonely
Jackie Wilson: (Your love keeps lifting me) Higher and higher
Jackson Browne: Fountain of sorrow
James: Laid
James Carr: The dark end of the street
James Taylor: Carolina in my mind
Jan Bradley: Mama didn't lie
Jay-Z: Heart of the city (Ain't no love)
The Jayhawks: What led me to this town
Jeff Buckley: Hallelujah
The Jesus and Mary Chain: Just like honey
Jimmy Cliff: Many rivers to cross
Jimmy Ruffin: What becomes of the broken hearted
Joe Jackson: Is she really going out with him?
John Denver: Casey's last ride
John Phillips: Mississippi
Johnny Bristol: Hang on in there baby
Johnny Cash: Hurt
Joni Mitchell: Carey
Journey: Don't stop believin'
Kasey Chambers: The Captain
Kate Bush: Wuthering heights
Kenny Rogers: Ruby, don't take your love to town
Kent: Columbus
Kim Weston: Take me in your arms (rock me a little while)
Kings of Convenience: I'd rather dance with you
Kirsty MacColl: A new England
Kris Kristofferson: Just the other side of nowhere
Laura Nyro: Wedding bell blues
Leonard Cohen: Famous blue raincoat
Lily Allen: Fuck you
Lionel Richie: All night long (all night)
Little Feat: Willin'
Lorraine Ellison: Stay with me
Madonna: Like a prayer
Magnus Uggla: Jag skiter
Mama Cass: Make your own kind of music
Marc Anthony: You sang to me
Marv Johnson: I'll pick a rose for my rose
Marvin Gaye: Let's get it on
Mary J Blige: No more drama
Mary Mary: Shackles (praise you)
Mauro Scocco: Till dom ensamma
Michael Penn: No myth
Morrissey: First of the gang to die
Mr. Mister: Kyrie
Neil Diamond: Cracklin' Rosie
Neil Young: Like a hurricane
Nick Lowe: When I write the book
Nina Simone: To love somebody
Oasis: Don't look back in anger
Olle Ljungström: Nåt för dem som väntar
Otis Redding: I've been loving you too long
The Paragons: The tide is high
Patsy Cline: She's got you
Paul Simon: Graceland
Perssons Pack & Jakob Hellman: Tusen dagar härifrån
Pet Shop Boys: Go west
Peter Gabriel: Solsbury hill
Peter LeMarc: Ända till september
Peter, Paul and Mary: Leaving on a jet plane
Phil Lynott: King's call
Phoenix: If I ever feel better
Primal Scream: Rocks
Prince: Sign 'O' the times
Pulp: Common people
R Kelly: The storm is over now
R.E.M.: Man on the moon
Randy Newman: Louisiana 1927
Ray Charles: Georgia on my mind
Ray LaMontagne: Hold you in my arms
REO Speedwagon: Can't fight this feeling
Robbie Robertson: Somewhere down the crazy river
Robbie Williams: Feel
Rod Stewart: Maggie May
Roger Waters feat. Van Morrison & The Band: Comfortably numb
The Rolling Stones: Hang Fire
The Ronettes: Be my baby
Roxy Music: Oh yeah!
Rufus Wainwright: 14th street
Ryan Adams: Oh my sweet Carolina
Sade: By your side
Sam Cooke: A change is gonna come
Simon & Garfunkel: America
The Slickers: Johnny too bad
The Smiths: There is a light that never goes out
Smokey Robinson & The Miracles: The Tracks of my tears
Southside Johnny and the Asbury jukes: I don't want to go home
The Specials: A message to you Rudy
The Staple Singers: Long walk to D.C.
Steve Forbert: Romeo's tune
Steve Harley & Cockney Rebel: Make me smile
Stone Poneys: Different drum
The Stone Roses: I am the resurrection
Suede: Beautiful ones
Supertramp: Give a little bit
The Tams: Be young, be foolish, be happy
The Temptations: My girl
Tennessee Ernie Ford: Sixteen tons
Tim Hardin: Reason to believe
Tom Petty and The Heartbreakers: American girl
Tom Waits: I hope that I don't fall in love with you
Tony Joe White: Polk salad Annie
Toots & The Maytals: Pressure drop
Torsson: Det spelades bättre boll
Toto: Africa
Tracey Ullman: They don't know
U2: One
Ulf Lundell: Jag saknar dej
Van Morrison : And it stoned me
The Velvet Underground: Sweet Jane
The Verve: The drugs don't work
The Wallflowers: One headlight
Warren Zevon: Werewolves of London
The Waterboys: The whole of the moon
Whitesnake: Here I go again
Whitney Houston: I wanna dance with somebody
The Who: Baba O'Riley
Yvonne Fair: It should have been me
Av: Fredrik Virtanen
Publicerad: